DISSIDIA FINAL FANTASY NT November 22nd Patch Notes
Thank you for playing DISSIDIA FINAL FANTASY NT! Here you can find more information about the update on November 22, 2018.
■Character Balance Updates
Changes have been made to some of Cloud's skills.
■Cloud Strife
The main changes to his moves are listed below. (*) In addition to the following, there are other small adjustments and new or altered motions and effects.

■Character Adjustments
Both shared and individual changes have been made to characters.

■Warrior of Light

■Firion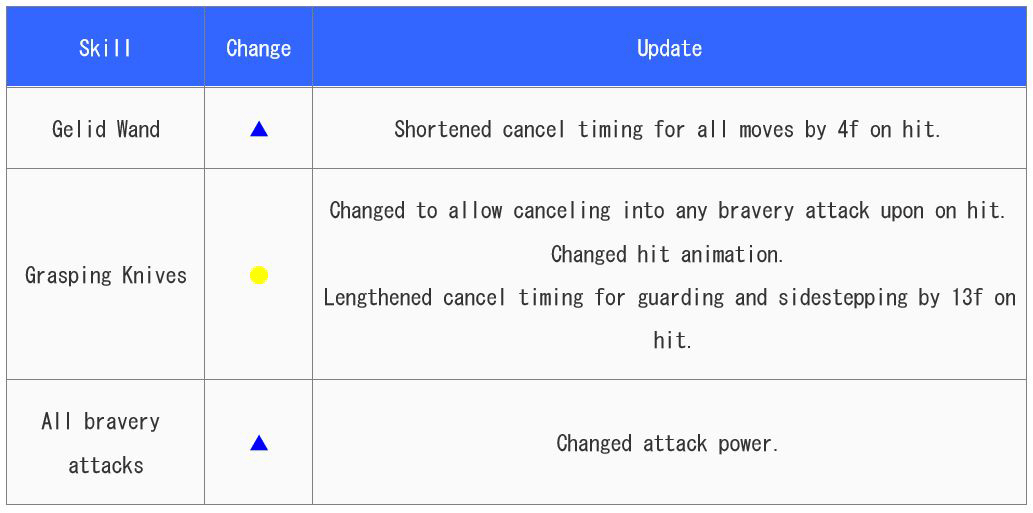 ■Kefka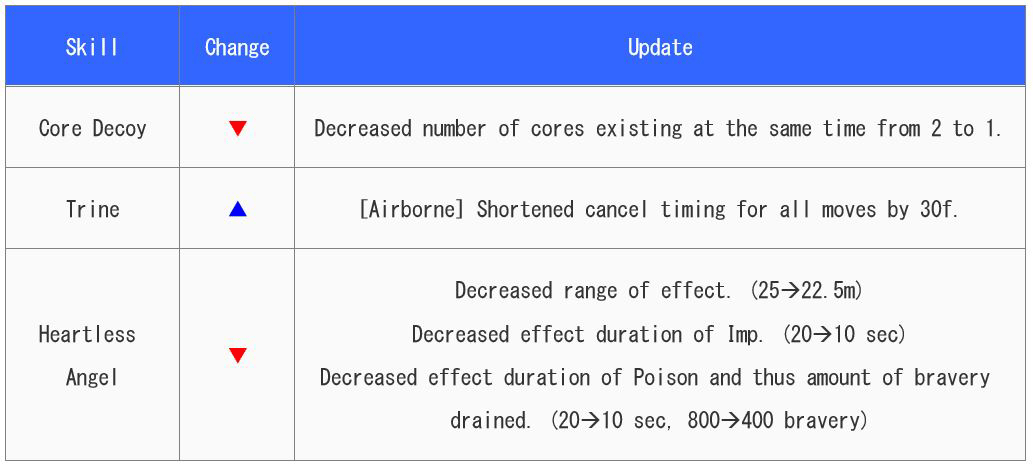 ■Rinoa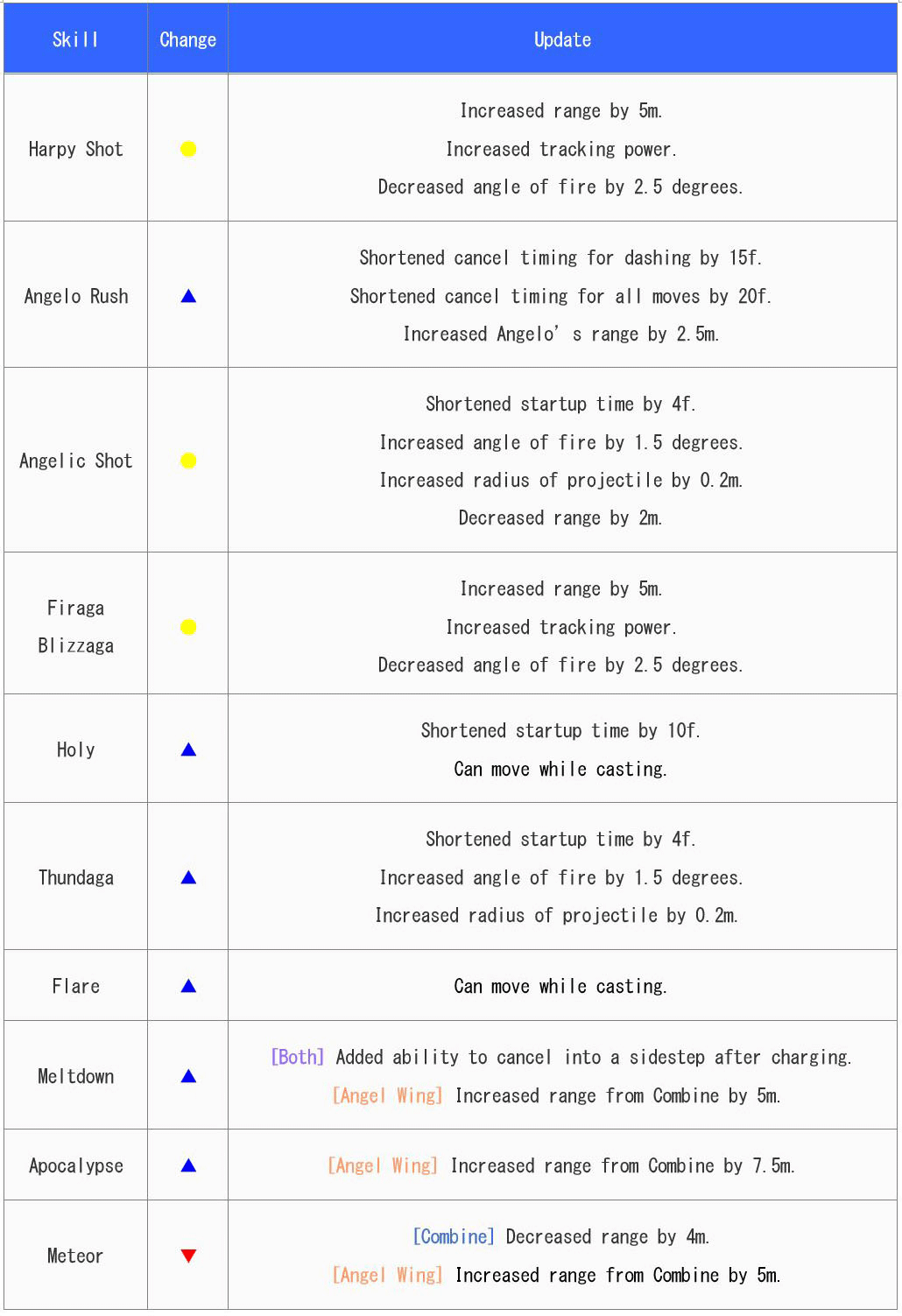 ■Stage Adjustments
Removed the following battle starting pattern from Insomnia.
■Mission Mode Added
Added a new mode where you can receive rewards for completing certain battle conditions. Tutorials, the event lobby, and boss battles are excluded from missions. You can view the mission lists by going to "Customize," then selecting "Missions."
■Resolved Issues
The following issues have been addressed.
-An issue wherein the following story progress panels were marked as completed.
  ・The Ties That Bind
  ・Standards
  ・Lord of the Stellar Fulcrum
  ・Surveying the Field
  ・Have Courage
The above panels were returned to their original status.
Cecil: An issue wherein Cecil would become separated from the target when hitting with the move Soul Eater while airborne.
Other minor issues have also been fixed.
We hope you continue to enjoy DISSIDIA FINAL FANTASY NT.